Affordable Tree Mulching Service to Preserve Your Trees
Looking for an affordable tree mulching service to preserve your trees? We got you! A1 Gardening Sydney provides top-notch tree mulch services in Sydney. Generally, when it comes to mulching, it's crucial to look beyond weed prevention.
Improper mulch application can harm the soil, particularly in silt clay loam, where organic matter can stimulate root growth instead of inhibiting it. That's where our mulching masters come in. We provide high-quality and various types of mulch, such as wood chips mulch, for your entire property or specific areas.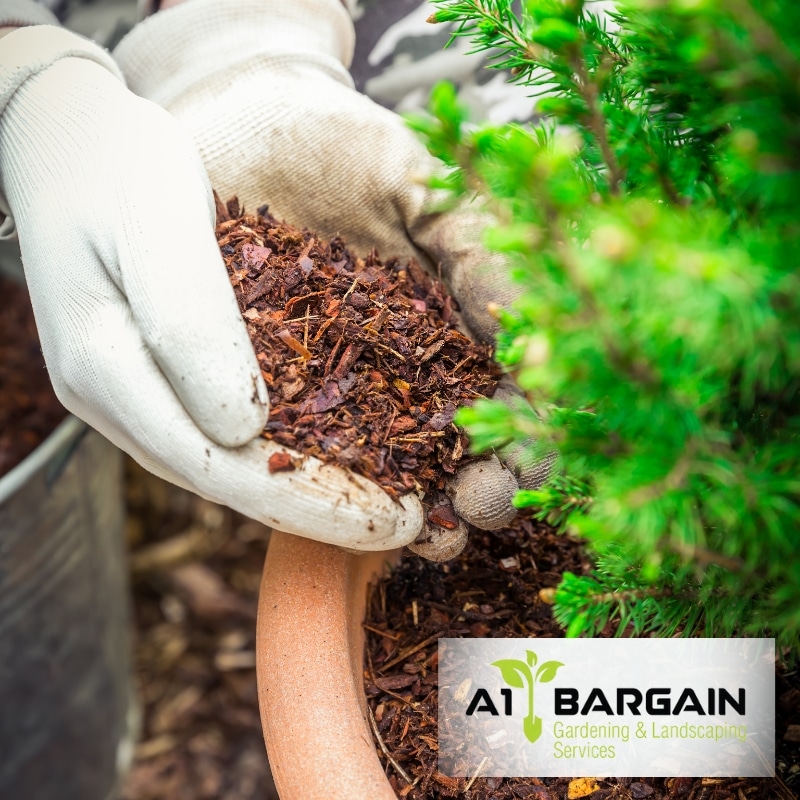 Plus, we also provide free mulch options, ensuring cost-effective and eco-friendly solutions. Furthermore, we use landscape fabrics that prevent weed seeds from germinating. We will ensure that we adhere to government standards when performing this task. Choose A1 Gardening for expert tree mulching services that protect and nurture your precious trees.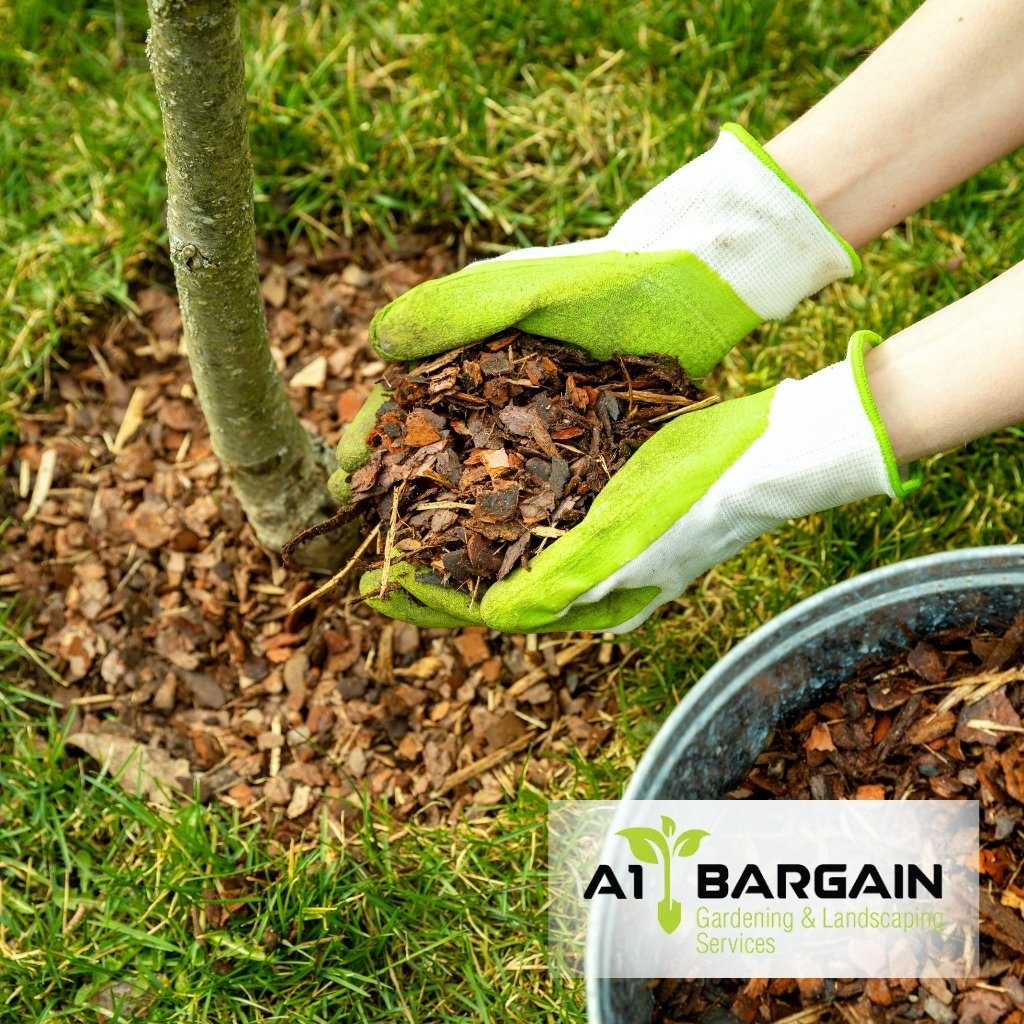 Best Sydney Mulching Solution
Perfect greencare mulching not only gives your yard a neat appearance but also plays a crucial role in helping your plants and trees develop and thrive. It additionally assists make paths throughout yards, which in areas where there is soil water may be especially helpful.
Mulches incorporate wood chip mulch, organic material, garden waste, big layers of grass clippings, layers of pine needles plus inorganic mulches. Proper mulching retains moisture and is beneficial to plant roots. In addition, it can actually help in managing your garden waste.
Typically, the best time to mulch for optimal results is during winter or spring due to the decreased rainfall compared to summer. This will help keep your garden looking tidy and fresh all year round. If you are planning on using an inorganic mulch such as bark, then it's important that you treat the mulch with weed killer to prevent weeds from getting into your garden bed.
Premium Garden Mulch Near You
Are you searching for garden mulch near me on the Internet? Look no further! A1 Gardening Sydney is the trusted expert in garden mulch Sydney Wide. We can help you decide whether to use organic mulch, how much to apply and what type of mulch would work best for your garden.
Moreover, we can give you a good idea of how to improve the soil in your home's gardens. We have a team of qualified professionals who help you choose the right mulch for your front yard garden and vegetable gardens. In addition, we offer red mulch and tree mulching services at affordable prices.
Due to our efficient and safe mulching services, many of our clients highly recommend us. We consistently deliver top-notch customer service and prioritise the proper disposal of green waste. So, get in touch with us today to find the mulch type and the best mulching services near you that you're looking for.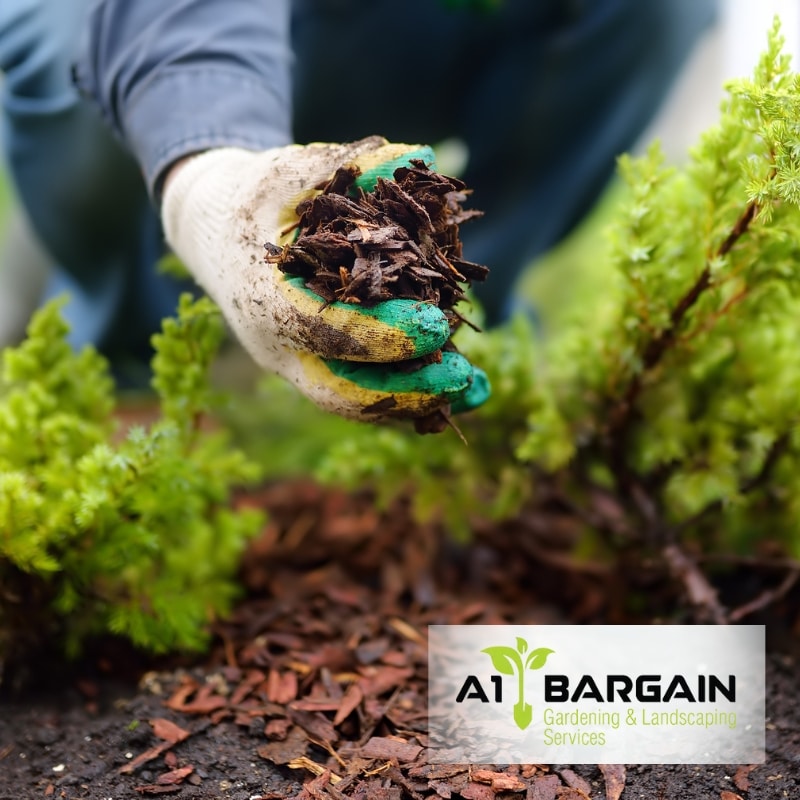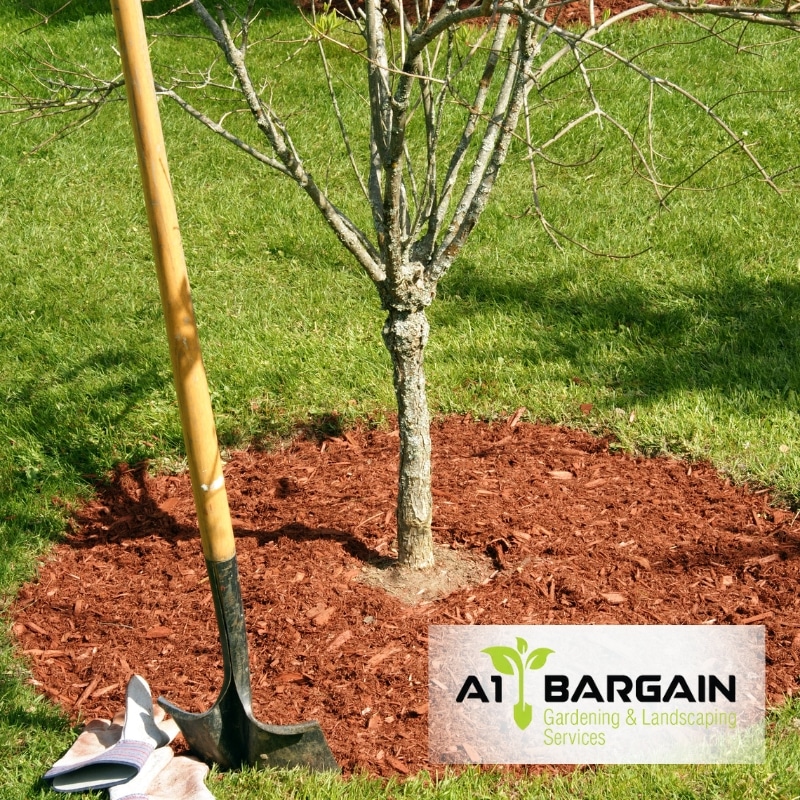 Hassle-Free Winter Mulch Services
When it comes to the best winter mulch for vegetable gardens, our hassle-free services ensure that your plants are protected from harsh Australian winter conditions. By providing a layer of insulation over the soil, laying mulch chips help maintain consistent soil temperature, prevent weed growth, and conserve moisture.
We understand the importance of proper mulching techniques, and we can guide you on how to mulch plants for winter, ensuring optimal protection against frost and cold temperatures. Remember, mulching trees for winter is equally important, as it helps prevent soil erosion and provides insulation against harsh winter conditions.
Don't let the cold weather hinder your green thumb – let us take care of your winter mulch needs. Contact us today for a hassle-free service that will keep your garden healthy and vibrant.
Mulch installation
Mulch delivery
Mulch selection and recommendation
Mulch depth assessment
Mulch bed preparation
Mulch edging
Mulch maintenance
Mulch removal
Mulch Application for Erosion Control
Frequently Asked Questions
Yes, mulching does help retain moisture in the soil. Mulch acts as a barrier between the ground and the atmosphere and helps slow water evaporation from the soil's surface.
It also helps to reduce heat absorption, which helps keep temperatures more consistent. In addition, mulching can help improve the quality of your soil while improving its ability to retain moisture and nutrients.
Professional mulching has a variety of benefits for your garden and landscaping. Some of the main advantages include:
– Increasing the fertility of your soil by adding essential nutrients
– Reducing weed growth by blocking light from reaching them
– Creating an attractive and neat look to your landscape or garden
– Helping to control pests by breaking down over time and providing shelter for beneficial organisms like earthworms.
The cost will depend on a few factors, such as the size of the area you need to be mulched, the type of material used, and any additional services that may be involved.
It depends on the type of mulch you are using as well as the climate and conditions in your garden. Generally speaking, you should replace organic mulches like wood chips once a year to ensure that they continue to be effective.
Yes, after having your yard mulched you need to water the mulched areas thoroughly and frequently in order to help the mulch settle and create a more even layer.