The task of weeding is crucial for gardening maintenance, as it involves removing weeds that can negatively impact the designated area for cultivating various plants. Unwanted plants in garden beds can pose significant problems and must be addressed promptly.
Furthermore, our weed control company ensures the achievement of a weed-free garden by employing proper weed management techniques that adhere to safety standards set by the local government. With our careful attention and expertise, your garden weeds will transform into a blissful paradise, free from weeds. We go beyond traditional garden tools such as garden forks and instead utilise weed killers that comply with the required safety standards.
Weed control in the garden can be achieved through a range of methods, from set seeds, and spraying herbicides to replenishing the soil and laying down mulch. The weeding gardening services that we provide are the best in Sydney.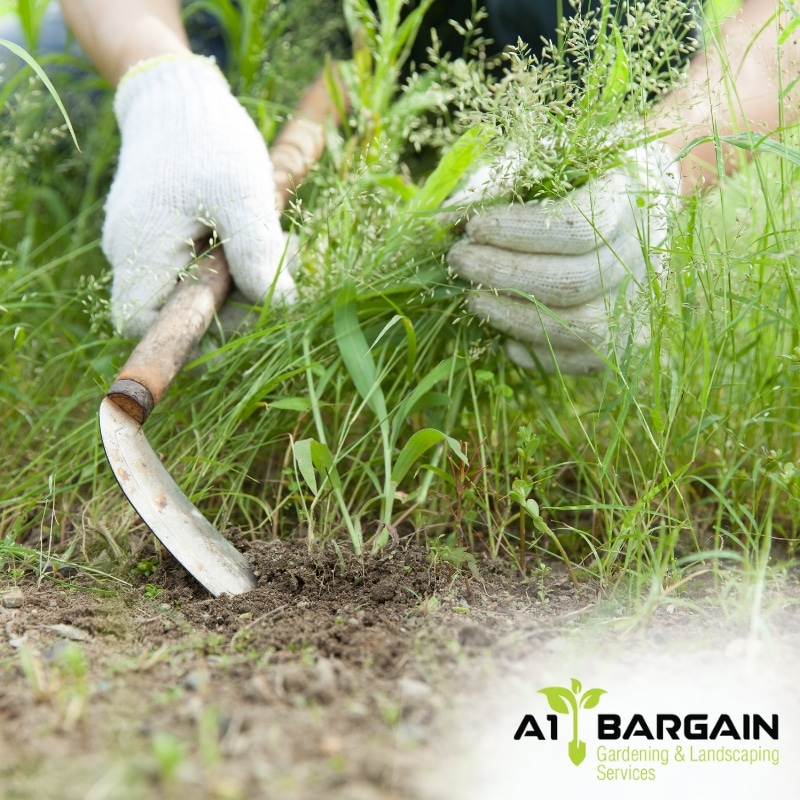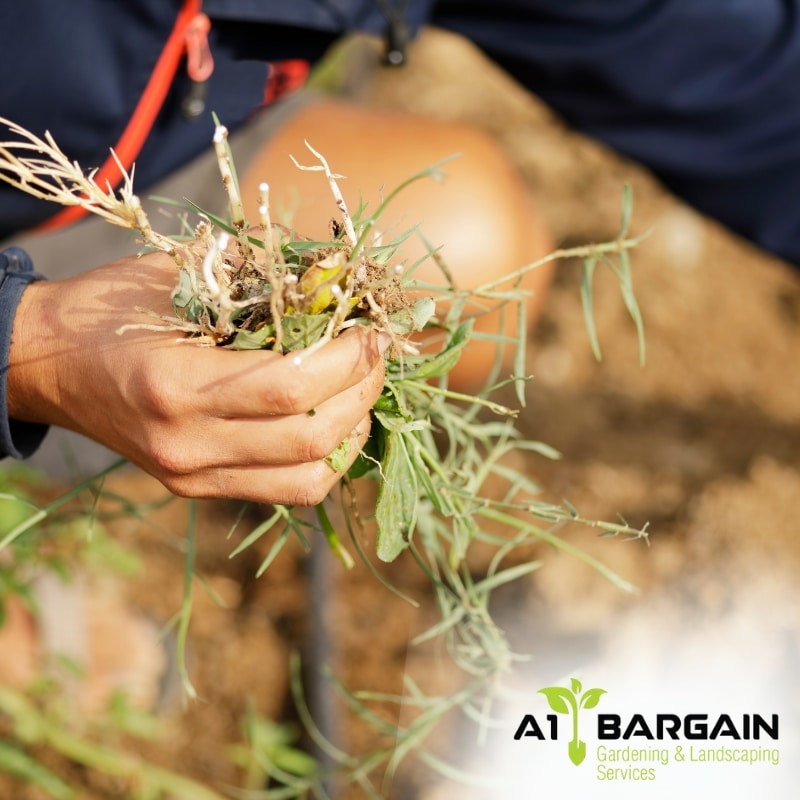 We are equipped to provide you with professional counsel in terms of chemicals for weed control as well as consistent upkeep of your garden. A touch of background knowledge concerning weed regulation in lawns can assist you in keeping your yard free from undesirables. When factoring in weed management within Sydney, choose A1 Gardening Sydney for the finest help!
Normally mowing weekly is a rule, however, the equipment used us ensures a hassle-free experience. Get professional weed removal services from A1 Gardening Sydney and our team of expert professionals will help you right away.
Let the Weeding Experts Do the Job
Our gardeners can help you select the ideal Sydney weed removal program perfect for your garden. We also provide eco-friendly and organic weed control alternatives. For more information or a quote on the budget required for the job, please feel free to contact us. We are ready to provide services all throughout Sydney and other local suburbs.
So if you're looking for yard weeding services near me online? Look no further! A1 Gardening is your best choice!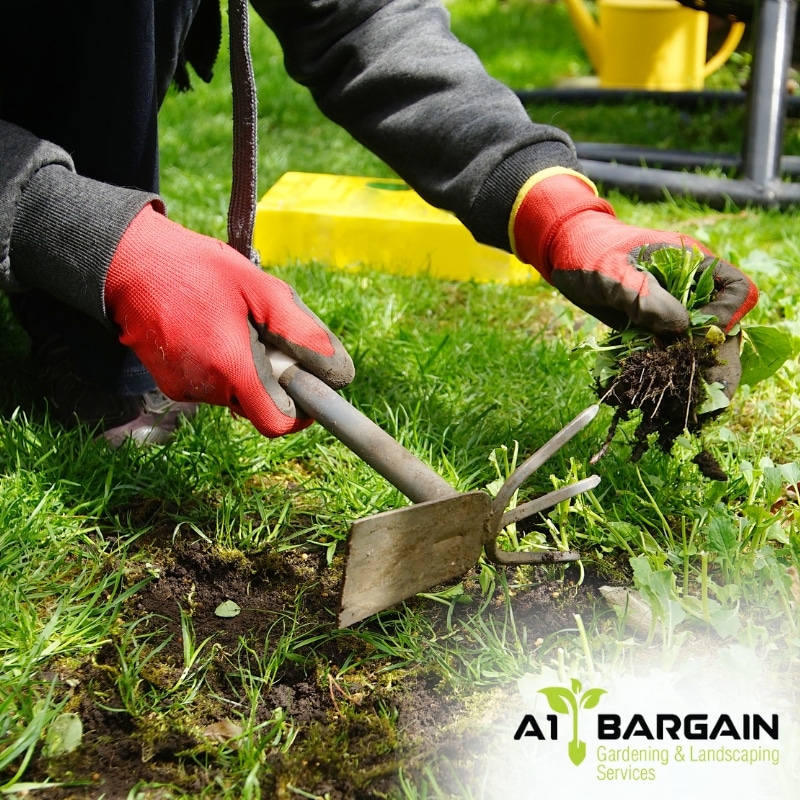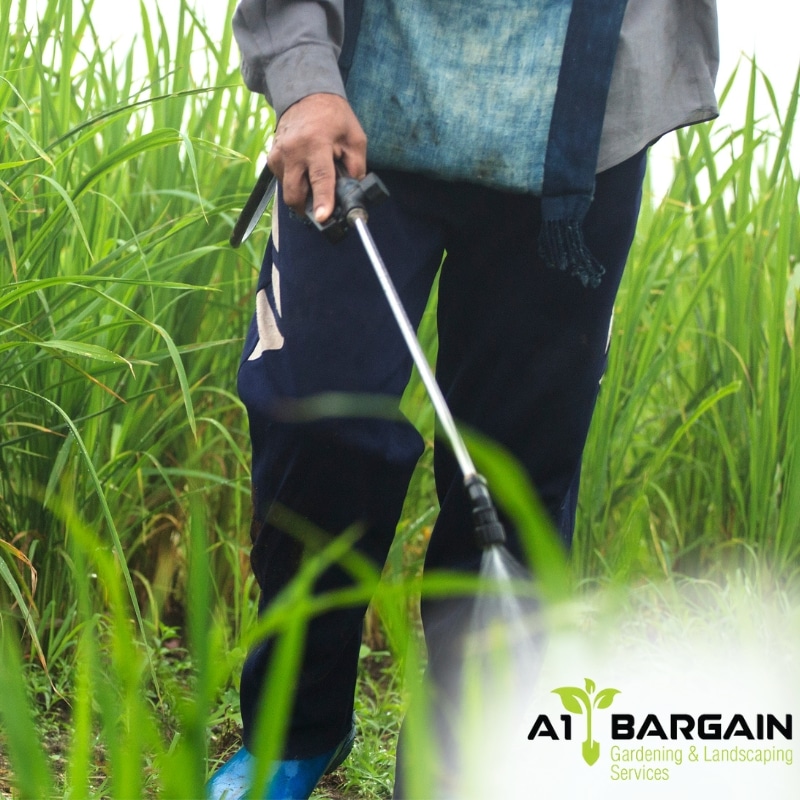 Affordable Weed Control Service - Get Rid of Weeds Today!
When it comes to weed control service, you can rely on our team of experts to provide effective and efficient solutions. With our extensive knowledge and experience in managing weeds, we ensure that your property remains free from unwanted vegetation. Our tailored approach to weed control ensures that we use the best weed killer for lawns and environmentally friendly methods to eradicate them.
Whether you need weed control for your garden, lawn, or commercial property, we have the expertise to deliver exceptional results. Don't let pesky weeds ruin the beauty of your landscape; trust our professional weed control service to keep your property looking pristine. Contact us today for a consultation and let us take care of your weed control needs.
Hand Weeding
Hoeing
Regular Maintenance Programs
Mulching
Herbicide Application
Weed Barrier Installation
Pre-Emergent Weed Control
Post-Emergent Weed Control
Organic Weed Control
Frequently Asked Questions
Although there are some relatively safe DIY solutions for weeds, it's best to call in a professional for more extensive issues.
Professionals are able to better identify and treat individual cases of weed growth and can determine the best methods for long-term prevention.
Generally speaking, pulling weeds can be more effective and is better for the environment than using chemicals.
However, if you have a large area to treat with multiple types of weeds, it might be better to consult with a professional who can assess the situation and recommend an appropriate solution.
Yes, there are several ways to get rid of weeds without harming the soil.
Yes, weeds can be beneficial in many ways! Weeds compete with desirable plants while providing food and shelter to beneficial insects like bees, butterflies, and other pollinators. In addition, they can also provide valuable nutrition to soil and prevent soil erosion.
Yes, weeding can cause plant damage if done improperly or with the wrong tools. If weeding is done incorrectly, it can damage beneficial organisms in the soil, compact the soil and make it difficult for plants to take up nutrients.